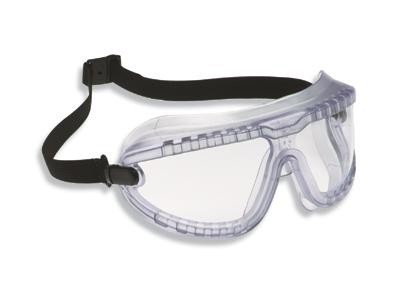 3M 16644 SPLASH GOGGLE GEAR
Product Description
3M 16644 SPLASH GOGGLE GEAR
ANSI Compliant: The safety goggle meets the requirements of the
"American National Standard Practice for Occupational and
Educational Personal Eye Protective Devices." ANSI Z87.1-2003
Eyewear type: The goggles primarily provide protection against
impact & optical radiation and splashes.
Weight: Weigh approx 1.8 ozs.
Widest lens: Ellipsoidal lens that extends the viewing range further,
even peripherally.
Style: It have a contoured, low profile design.
Comfort: PVC shroud that gently hugs the face and is indirect vented
to allow cooling air flow and help prevent fogging.
Adjustable: Should be a pantascoptic goggle with three lens angle
adjustments.
Special Coating: It have an exclusive coating to give the features of
Anti-Fog Hard Coat resists fogging, scratching, static and most
chemicals.

Contact Us
Office No-121, Shastri Market, Maharani Road, Indore, Madhya Pradesh, 452007, India
Phone :+918068091433